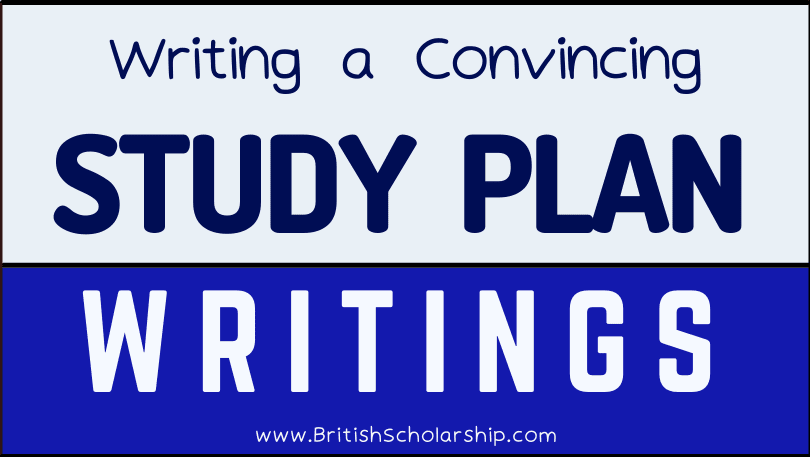 A study plan for scholarship application is a document that must be submitted with your scholarship application and comprises information such as the candidate's objectives, academic goals, the execution plan of the study, highlighting the novelty of the research, and a specific timetable.
A study plan essay also outlines the actions and strategies the applicant will use to accomplish the specified goals, as well as what the applicant plans to do once the studies have been completed at the organization's expense.
What distinguishes a study plan for a scholarship from a regular study plan?
While a typical study plan is created by a student to maintain motivation, make plans, and keep track of the calendar for the study objective. However, a study plan for scholarships goes above and beyond by not only accomplishing the tasks mentioned above but also letting the evaluating panel know the goals established by a potential applicant by providing details on their dedication and desire for their studies.
A Guide on How to Make a Study Plan for Scholarships 
Here is a simple seven-step process you may use to create a study plan that can get you scholarships and impress the scholarship committee.
The Purpose of your Study Plan
You must state your primary goal for creating a study plan as the first stage. Consider the following: Is it for a scholarship? Is it only to help me get into college? What is my target audience, and how will this study plan assist me?
Do Some Research For Your Study Plan
After deciding on the purpose of your study plan, you must proceed to the following stage, which is the research phase. Since a scholarship committee is an intended audience for this study plan, you will need to spend a few more hours conducting thorough research for it.
Make sure to write down all the essential details of your study plan, as well as any specifics that the reviewing committee may ask you about, such as your future plans for using your degree.
Indicate The Study's Objectives and The Project's Novelty
You must show as a student that you will be productive in study projects or the world of research. Include one or two study objectives in your writing, along with the originality. Share the action plan, the money and help needed, and the anticipated time frame for achieving the desired goals.
The fourth thing you must do is make a schedule for your study plan essay.
You may precisely plan out how you will split your day and how much time you will devote to each activity by making a timetable. Include even the most minor activities while making a schedule, whether they are for school, work, or home, so it will be simple for you to change it without disrupting your daily routine.
Plan Everything in your Schedule
Use the timetable in your study plan to schedule everything in advance. For instance, if you find that weekends are your most productive time, block those times in your calendars and mark them as your most effective study times. No matter what, do not schedule anything else during those times.
Establish Your Study Objectives
You will learn about the subjects you need to improve once you begin taking classes. Keep them in mind and include them in your study plan to know exactly what to concentrate on during that study session.
Follow The Study Plan You've Outlined in your Strategy
Last but not least, adhere to the schedule you have established for your studies as if your life depends on it. And if you find yourself considering skipping a study session, pinch yourself because doing so increases the likelihood that you will ignore it again.
Tips for Writing an Outstanding Study Plan for Your Scholarship
Here are some of our best suggestions for maximizing the submission of your study plan for a scholarship:
An excellent strategy to make a realistic study plan is to keep your timetable realistic and plan ahead of time. Consider pre-marking a dentist appointment for the next week so that you may manage your studies by adding a few hours the day before.
Add A Brief Summary To Complete It
Making a brief summary of the entire subject of your study plan impresses the reviewer and provides a more polished appearance.
You are the only one who truly knows you. Make your study schedule in a way that will keep you working hard all day. Additionally, make time for yourself. To maintain your energy for the remainder of the week, hang out with friends or take your family to lunch.
Continue To Alter Your Study Schedule
Your goals at the beginning of the year could not remain the same through the conclusion. To ensure your study plan is as successful as possible, periodically revise it.
Before Submitting, Double-Check It
To prevent typos and other flaws that could ruin the appeal of your study plan, double-check it.