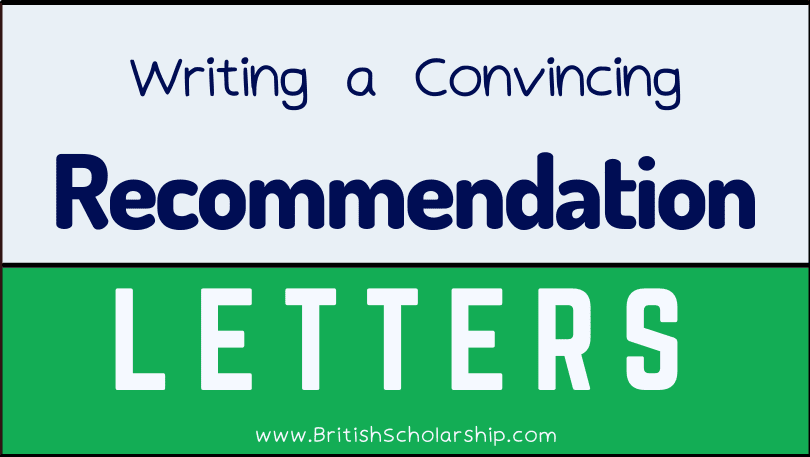 It's a huge deal if one of your students requests that you write a letter of reference for them to apply for a scholarship. Every year, hundreds of deserving students submit applications for some of the most notable awards. And just a small portion of applicants succeed.
Your letter of recommendation is used by the committees that choose the scholarship recipients to gain an outside viewpoint on the applicant. This makes it a little more straightforward to select the pupils who deserve it the most.
Why do you Need a Letter of Recommendation When Applying for Scholarships? 
Many scholarship applications undergo a lengthy vetting process that takes months. And throughout that time, there may be a lot of criticism of kids who, on paper, frequently begin to resemble one another. Your letter of recommendation benefits your pupil by:
Enhancing the selection committee's comprehension of the candidate's prospects for success and individual academic
Describing objectively how the student exhibits the attributes the scholarship foundation desires to see in its scholars.
How to Gather All the Information Required to Compose a Powerful Scholarship Recommendation Letter? 
It can be simple to write a compelling recommendation letter for some of your students. You may have taught these students more than one topic, coached them outside of class for extracurricular activities, or known them for a number of years.
What about the pupils you don't know as well, though? What happens when you are required to write numerous recommendation letters for kids approaching deadlines for scholarship applications? So what do you do? You consult your students!
No one is expecting you to sit down with each pupil, so don't stress. There isn't time for that. Instead, you'll assign the assignment to your students. How? Having them produce and send you a document with the following details:
Name, grade, test results, and GPA of the student
The title of the scholarship, the prerequisites, and the URL of the web page with more details
The due date for your letter of recommendation and instructions for submitting it
3 – 4 sentences outlining why they believe they qualify for the scholarship
2 – 3 of their best in-school or extracurricular accomplishments
2 – 3 extracurricular accomplishments from within or outside the classroom that they are proud of
If they applied for a scholarship, a quick synopsis of what they discussed in that essay (no more than 200 words) so that you don't rehash details they've already covered in-depth
What courses have they taken with you
A brief synopsis of a lesson or activity they particularly liked in your class
Why they chose to submit a recommendation for you in particular
Who can provide you with a letter of recommendation?
This letter will either be written by a professor, an instructor, or a counselor. Furthermore, it depends on the criteria and type of scholarship. Suppose you've applied for a sports scholarship program or another athletic scholarship. One scenario where a letter of recommendation can be helpful is this. So an athletic coach must write the letter.
How to write? (Format of Recommendation Letter) 
One full page, or roughly 300–500 words, should be allotted for a recommendation letter for a scholarship. It should have a header, an opening paragraph, two body paragraphs, and a conclusion.
1# Header
The author should put the following information in the top left or right corner of the page:
Full name
Title
School or university name
Logo
Street address, city, state, and zip code
The date of writing
2# An Opening Paragraph
The introduction will give a quick overview of the contestant. Due to the fact that the body paragraphs will list the candidate's name and specific qualifications, the introduction must include two or three phrases. "Write your full name" in the available space. In the opening paragraph, the author (a teacher) merely specifies whose candidates they are endorsing for each scholarship, along with the nature and duration of their relationship with them.
3# The Main Body Paragraph
In the first body paragraph of the letter, the author will explain how the applicant satisfies the conditions for the award, citing the applicant's grades and academic performance. The author will do their best to create suggestions more deserving of attention. The length of this paragraph should be between three and five sentences. "Write your entire name" in the blank area.
4# Conclusion
An invitation to contact the author by phone or email and a summary of the author's support for the applicant should be included in the conclusion paragraph of a recommendation letter for a scholarship (a preferred contact, not necessarily both). The letter must be hand-signed by the author to attest to its validity. This conclusion, which typically lasts between two and four sentences, should give the reader a strong sense of the author's faith in the candidate.
There may be a lot of information here. And you won't likely require all of it. But when the time comes for you to sit down and write, you'll be glad you asked for it, trust us!