Application Documents
Statement of Purpose (SOP) Writing for British Scholarships
How to Write an SOP for a Scholarship Application?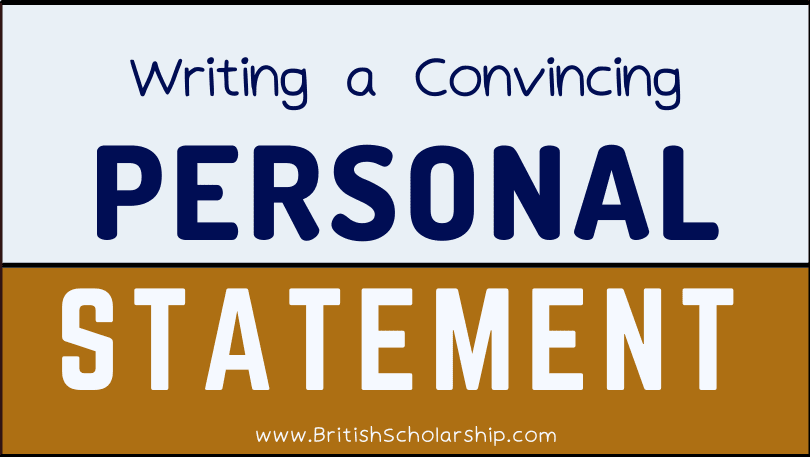 Scholarship applications are a necessary part of the college application process. They allow you to connect with potential scholarship donors and show parents and other school officials your commitment.
However, writing a strong SOP for a scholarship application can be difficult if you don't know where to start. Luckily, this article has all the tips and strategies that you need to craft an outstanding SOP!
What is the SOP for a Scholarship?
The Statement of Purpose (SOP) is a short essay that you write to explain your reasons for applying for a scholarship. It's usually part of the application form, but if it isn't, it can be found in any other section of your online application.
The SOP is the perfect opportunity for you to share important details about yourself and why you want to go on this scholarship program in particular.
Importance of Writing an SOP for Scholarship Application?
The Statement of Purpose (SOP) is your application's deciding factor. It assists the admissions committee in evaluating your outlook on life, professional objectives, beliefs, topic expertise, and vision. In conclusion, a well-written SOP conveys your individuality to institutions. This is your chance to convince the committee of your mission and the reasons why they should choose you over other applicants. You can compensate for academic deficiencies by emphasizing your future aims and aspirations in a strong statement of purpose. A well-written SOP demonstrates your writing talents.
The SOP should also include instructions on submitting the application with the correct formatting and information that will allow it to be processed properly. This ensures that the scholarship recipient receives their award in a timely manner.
Tips to Write an Impressive SOP for Scholarship Application?
A scholarship is a reward that can help you pay for college, but writing a scholarship application can be challenging. You must explain why you deserve the money and how it will help you.
Here's some advice on how to write an impressive sop for scholarship application:
Start with your strengths and accomplishments
Include specific examples of how you've demonstrated those skills in the past
Explain what you'll do with the money
Mention other ways that your talents could help others
Format of SOP for Scholarship Application
The following is a format of SOP for a scholarship application.
Introduction
The introduction paragraph of your scholarship application is the first thing that you should write. It is a chance for you to introduce yourself, your background, and your interests. You will also write about why you are applying for this scholarship.
The SOP's Objective
The objective of your SOP should be one sentence – do not try to keep it longer than that. It's the reason you are applying for a scholarship, and it should be clear and straightforward. The objective of an SOP is to state clearly and concisely what it is you are trying to achieve.
Experiences and Achievements
The most important thing that you need to do when writing a scholarship application letter is to write about your experiences and achievements in school, sports, or arts. Do not forget to mention the positive things you have done in your life and any awards or honors you have received.
Support Statements with Facts
A common error that students make when writing a statement of purpose is making claims without sufficient evidence or experience to support them. In the statement of purpose, you must compile all proof of your mentioned experiences and assertions.
Mention Your Plans
Your SOP will make a favorable impression if it includes clearly defined short- and long-term goals. Through reading it, the reader will comprehend your self-awareness. Your aims and ambitions should persuade the firm to hire you and make the greatest possible use of your skills.
What to Include When Writing a Scholarship SOP?
When creating your SOP, you'll need to include:
What types of scholarships are available?
How many scholarships will be awarded per year?
Who can apply for these programs?
This information should be outlined in an easy-to-read format with bullet points or numbered steps so that readers know exactly what steps need to be taken before receiving their award money. It also helps if there's an explanation about why certain things were done.
What to Avoid When Writing a Scholarship SOP?
Avoid these five common mistakes when writing a Statement of Purpose for Scholarship:
Using the wrong format
The first thing you need to do is write a scholarship sop that follows the proper formatting guidelines. This means writing it in an easy-to-read, standard format. If you're writing an essay, avoid using big words and complex sentences.
Writing too much.
The best way to avoid writing too much is to know what you are doing before you start writing. A good rule of thumb is that you should have no more than one page of text per point in this document.
Not getting help from someone else.
When you are first starting out, it may be difficult for you to get the right idea across. If this is the case, consider getting feedback from someone who knows about applying for scholarships and can tell you what works and what doesn't.
Not providing enough detail
Another common mistake that many people make when writing scholarships.
Word Limit
Don't ever make your sop overly lengthy; It should be no more than 1,500 words.